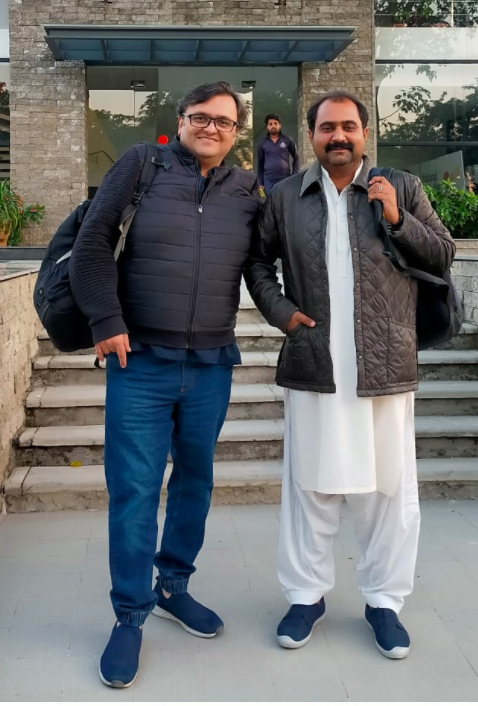 Founders of Agriculture Republic
Agriculture Republic was founded in 2020 by Fouad Bajwa and Aamer Bhandara.
Fouad is the Co-founder and CEO of Agriculture Republic. Fouad is a public policy entrepreneur and has been engaged with start-ups and policy initiatives across national, regional and global settings that are helping shape the future of innovation, industrialisation and future economic growth. Fouad's notable initiatives and contributions have been aimed at developing and introducing low-cost affordable technologies in Pakistan and across the world especially in the areas of information and communication technologies for development, artificial intelligence, biomedical and agriculture. He has contributed to various multilateral, bilateral, government, private sector, research, academic and civil society programs across the globe in various capacities. He served as a member of the United Nations Secretary General's advisory group. Fouad advises on academia and industry linkages, 4IR, entrepreneurship, Internet developments, innovation, technology and commercialisation initiatives.
Aamer is a young farmer from a small district of South Punjab. Aamer is the Co-Founder and Chief Operating Officer of Agriculture Republic. He was elected in 2016 as a Member of the District Council (local government). Aamer has served as member of various District and Divisional Level Committees of the Punjab Agriculture Department, Price Control Committee, and District Peace/Aman Committee of the Government of Punjab. As a livestock farmer, Aamer is actively engaged with milk processing companies as a commercial development farmer. His areas of interests include rural development, tertiary level governance and community politics, sustainability of small and landless farming. As a public representative, his advocacy efforts are focused on health, education, climate, and food security especially in the area of the Water-Food-Energy nexus. He currently serves as the Vice President of the Australia Awards Alumni Pakistan. He regularly contributes to op-eds and articles in various international and national publications on issues of agriculture policy, and climate change.